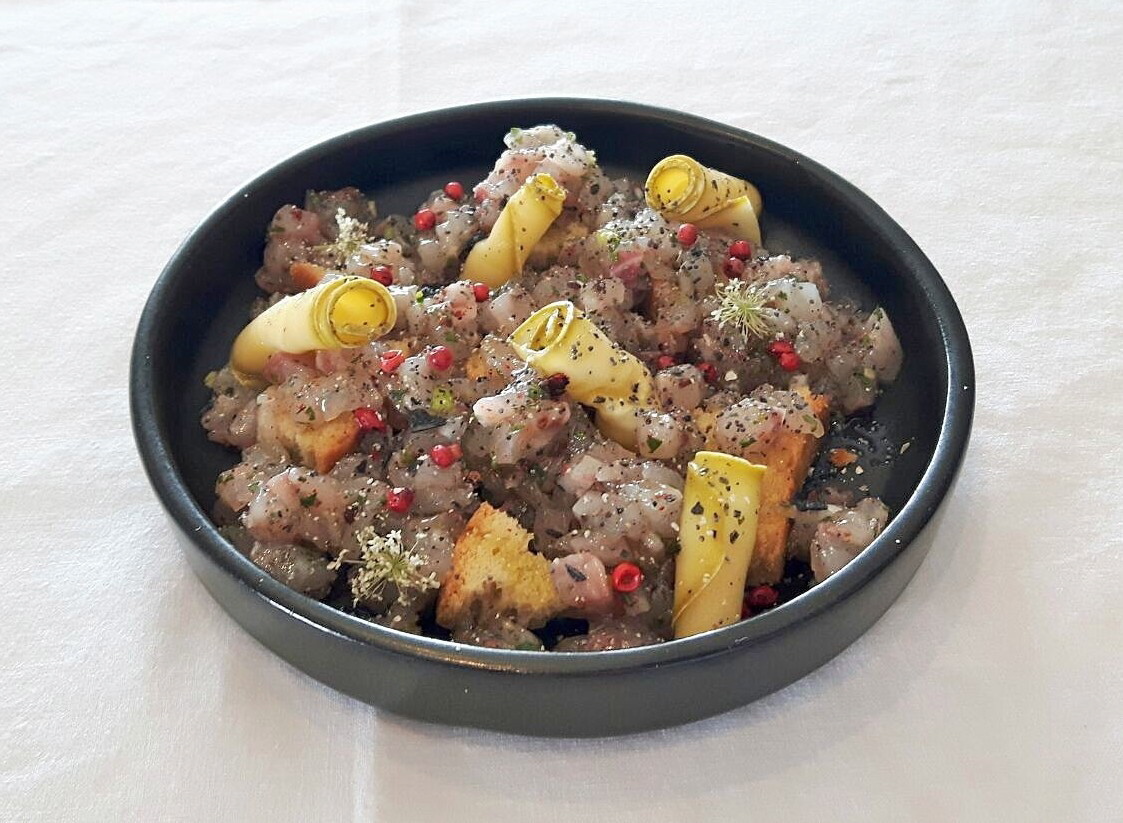 5 Best International Gourmet Cuisine Restaurants in Sifnos Greece Island: Indulge in Global Gastronomic Delights
Hi there, this is Riris Papatsarouchas, owner of A La Mer Sifnos boat tours company, and with this article, I aim to set you up this summer, by providing you with my top 5 restaurant recommendations in Sifnos island, where you can enjoy mouth-watering gourmet dishes from international cuisine expert chefs.
Sifnos traditional (local) cuisine restaurants are infamous for their expertise and quality of products. At the same time, our home island also offers a diverse culinary landscape that embraces international flavors.
Whether you're a globetrotting foodie or simply seeking a taste of something different, Sifnos is home to exceptional restaurants specializing in international gourmet cuisine.
In this blog post, we invite you to embark on a gastronomic journey as we explore my top five restaurants on the island that serve a delightful array of international culinary delights.
Bostani Gourmet Restaurant in Sifnos
Situated in the enchanting village of Artemonas, towards the picturesque monastery of Poulati, and located just next to the Verina Astra Hotel, Bostani Bar & Restaurant is an award-winning hidden gem! Lying at the heart of a garden with fragrant herbs and plants, overlooking the endless blue of the Aegean Sea, the Bostani Bar & Restaurant is the best spot to savor fine Greek cuisine with a creative approach to the culinary heritage of Sifnos and the Aegean region.
At Bostani you will get the opportunity to reconnect with simple, traditional tastes, yet elevated by high-level cooking techniques. Combine it with the summery and relaxed atmosphere of this unique location for the ultimate fine dining experience on the island.
Cantina International Food Restaurant
Introducing Cantina: A Sustainable Gourmet Haven on Sifnos' Seralia, the beach of Kastro.
Indulge in a culinary experience where most ingredients come from Sifnos, bread is baked in a wood-fired oven, vegetables are organic and waterless, fish is ethically caught, and meat is free-range. Cantina is committed to being a zero-waste project, ensuring every part of the ingredients is utilized. Immerse yourself in the authentic flavors of Sifnos while supporting sustainable practices at Cantina, where conscious dining meets exceptional gastronomy.
Omega 3 Fish & Wine Bar – Platis Gialos Beach in Sifnos
Almost in the middle of Platis Gialos beach and next to the sea, Omega 3 Fish & Wine Bar Restaurant takes you on a delectable journey around the world.
Fish and seafood are the common denominators in this kitchen lab, experimenting with old and new Sifnian and Greek goods under global inspiration. Get carried away by more than fifty suggestions of each year's best small Greek-only winery productions. Experience Omega 3 as the perfect destination and moment where you and your partner can truly savor and delight in extraordinary sensations, leaving you with a radiant smile and a profound appreciation for the beauty of life!
Trattoria Mamma Mia International (Italian Food) Gourmet Dishes
There are two of them, one is in the center of Apollonia, the capital of Sifnos, and the other is on Platis Gialos beach right by the sea. At Mamma Mia you will experience the true taste of Italy. An Italian restaurant that opened in 1988 on Platis Gialos beach in Sifnos. Founded by Filippo and Loretta from Milan, Mamma Mia offers an authentic Italian menu featuring appetizers, pizzas, delectable plates of pasta, and classic main courses. With their son Pietro now leading the culinary direction in Apollonia, both locations remain family-run, ensuring the highest quality ingredients and an unforgettable dining experience.
Pelicanos Beachfront Restaurant (All-Day Food) – Betty's Bakery
The recently opened beachfront restaurant Pelicanos on Faros beach, along with the adjacent in-house Betty's Bakery, is a celebration of food and flavors.
Pelicanos offers fresh and yummy all-day food with a full range of pescatarian and vegan options. Its drinking bar is committed to classic cocktails and summer spritzes. The coffee bar offers single-origin coffee options and a range of alternative options, such as matcha and latte.
If you're looking for the best breakfast to go, and out of the oven sourdough daily, search no more and go to Betty's Bakery. Traditional cakes, vegan options, chia puddings, and sandwiches with local ingredients and cold-pressed juices promise the best beginning of your day!
To sum it all up:
While Sifnos is celebrated for its traditional Greek fare, these top five international cuisine gourmet restaurants, take you on a global culinary adventure, offering a delightful selection of plates. From Mediterranean delights to Italian classics, Middle Eastern fusion, Spanish tapas, and authentic fish dishes, Sifnos caters to every palate.
Indulge in International Gastronomic Delights this Summer
So, embrace your sense of culinary exploration and embark on a flavorsome journey that transcends borders at these exceptional restaurants on the island of Sifnos.
Extra resources