EXPERIENCE THE CYCLADES LIKE NEVER BEFORE
Why A La Mer Sifnos Boat Rental Company
The #1 Boat Rental Service in Sifnos Greece
Private Cruises and Transfers in the Cyclades
After 30 years of experience, we know the Cycladic islands like the palm of our hands.
We can take you to dramatic sea caves and beaches, so secluded, even the local goats have a hard time getting there!
Rent a boat from us or rent a RIB from us. We do have the best, safest, newest, and most reliable fleet of boats around!
You can join us on an unforgettable private RIB cruise, or you can rent a boat from us,
so you can be your own captain and explore the crystal waters of
SIFNOS, MYKONOS, PAROS, MILOS, ANTIPAROS, KOUFONISSIA, POLIEGOS, KIMOLOS and FOLEGANDROS
just to name a few!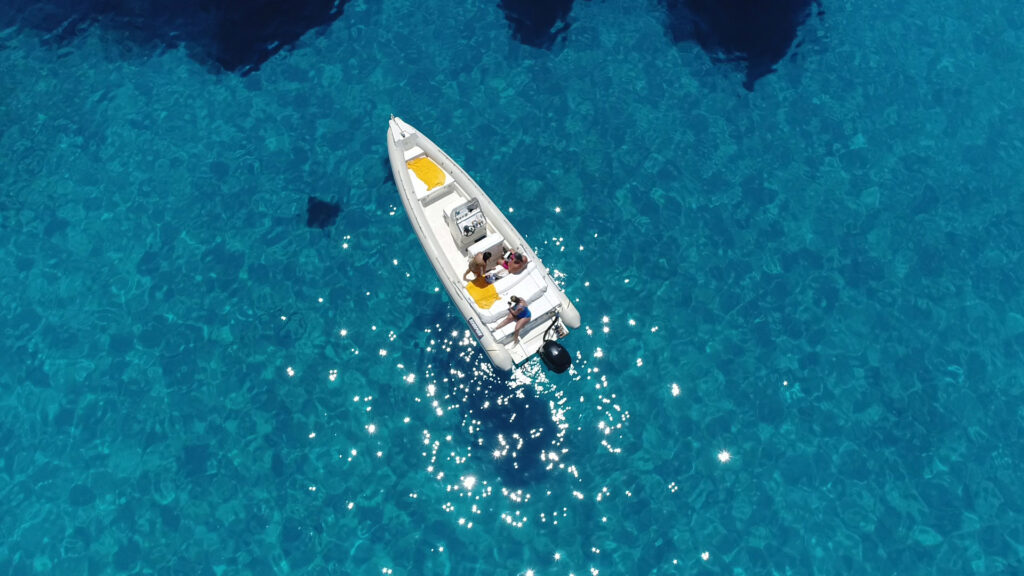 Boat Hire Service in Sifnos Island in Greece
Are you wondering what to do for fun while vacationing in Sifnos Greek Island? Get to know the smoothest Sifnos Boat Rental service of A La Mer Company, at Platis Gialos marina. Renting a boat in Sifnos (Greece) has never been more fun and luxurious. Enjoy boat tours, private cruises, and private transfers from and to all the wonderful Cyclades Greek islands, by the most experienced boat skippers in Greece – ready for hire!
Rent a boat in Sifnos with A La Mer, and prepare yourself for an unforgettable experience.
Boat Rentals Sifnos – A La Mer: The top boat hire service in Sifnos. Renting a boat in Greece's islands has never been more fun and smooth.
Boat Rentals Sifnos
Based in Sifnos, we rent boats for excursions in the nearby islands and their beautiful beaches. You can rent our boats either by yourselves or using one of our experienced skippers.
Milos Private Tours
We can give you a private tour of Milos, its spectacular locations and secluded beaches with one of our boats, either departing from Sifnos, Milos or any other island.
Click here for Fun, Toys and Sea Sports on the Beach
With us, customers always become good friends!
Renting a Boat in Sifnos (Greece) Service Our Most Popular Excursions
One day out of our precious vacation days in the Cyclades, we rent a boat, as this is the best way to experience the full spirit of the Aegean.
... read more /> This trip from Sifnos to Kimolos and Poliegos was the best so far! From the first contact with A La Mer till we sailed back to Sifnos, the experience was beyond !!!
Thank you Riris!
We are booking for August shortly.

A-k-Moussamas


27/01/2023

Simply amazing! A must do when in Kyklades. We went to Kimolos and Milos, and stopped by Polyaigos. Haven on earth. The boat was fantastic and Theodore (Riris) is wonderful... read more and fun. The best day of our vacation hands down.

108essa


29/12/2022
Oceans regulate our climate and generate most of the oxygen we breathe Plastic pollution may be a problem of our making, but the solution lies in our hands We help fight plastic pollution at sea