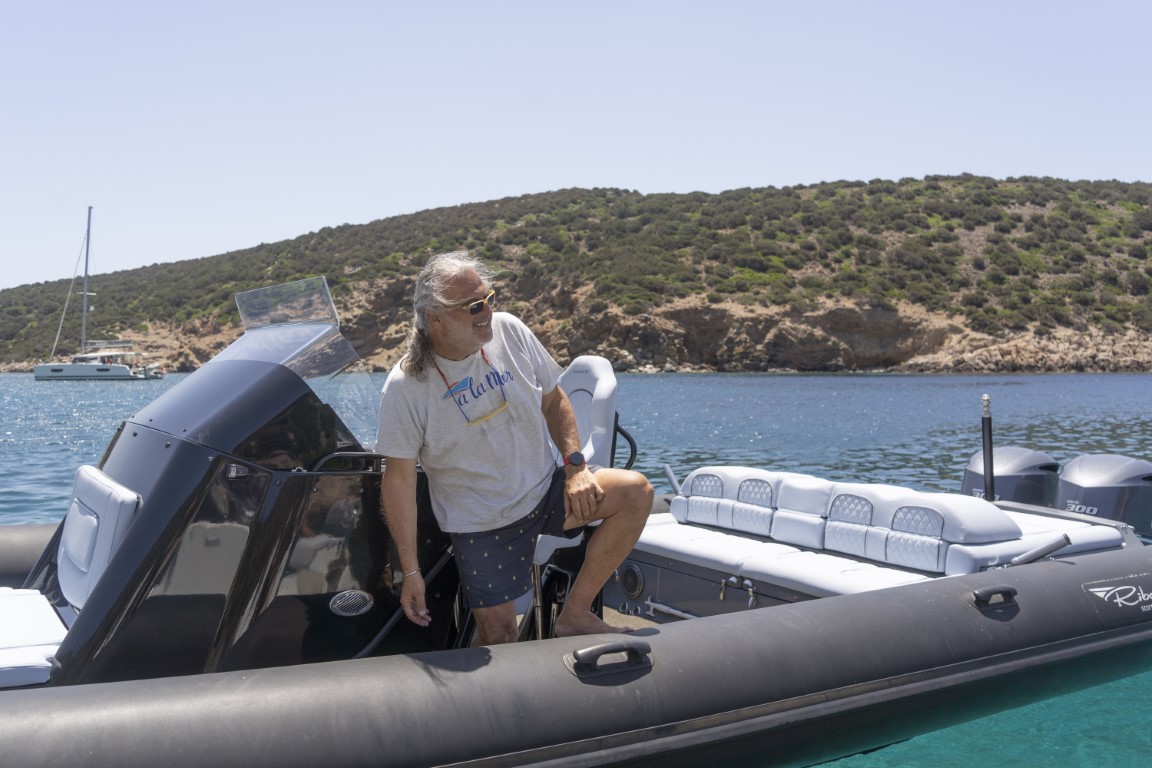 Pleasure Boat Charters Greece (with or without Captain)
Welcome to our private pleasure boat charters in Greece article by A La Mer boat tours in Sifnos. Exploring the beauty of Sifnos and other Greek islands' turquoise waters, hidden coves, and breathtaking coastlines is an experience like no other. And what better way is there to do so, than on a private leisure-pleasure boat charter? A La Mer offers you the luxury to rent a boat in Greece with captain (highly experienced) Riris Papatsarouchas.
Whether you're seeking a tranquil experience or an adventurous water excursion, Greece's Aegean Sea / the Cycladic Islands offer an array of options for pleasure boat charters with (or without) a captain.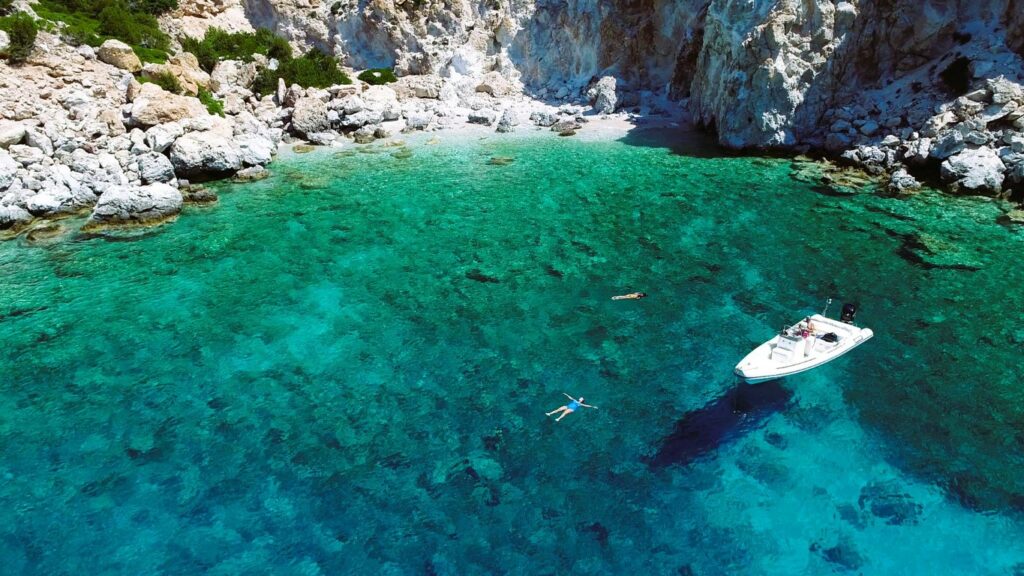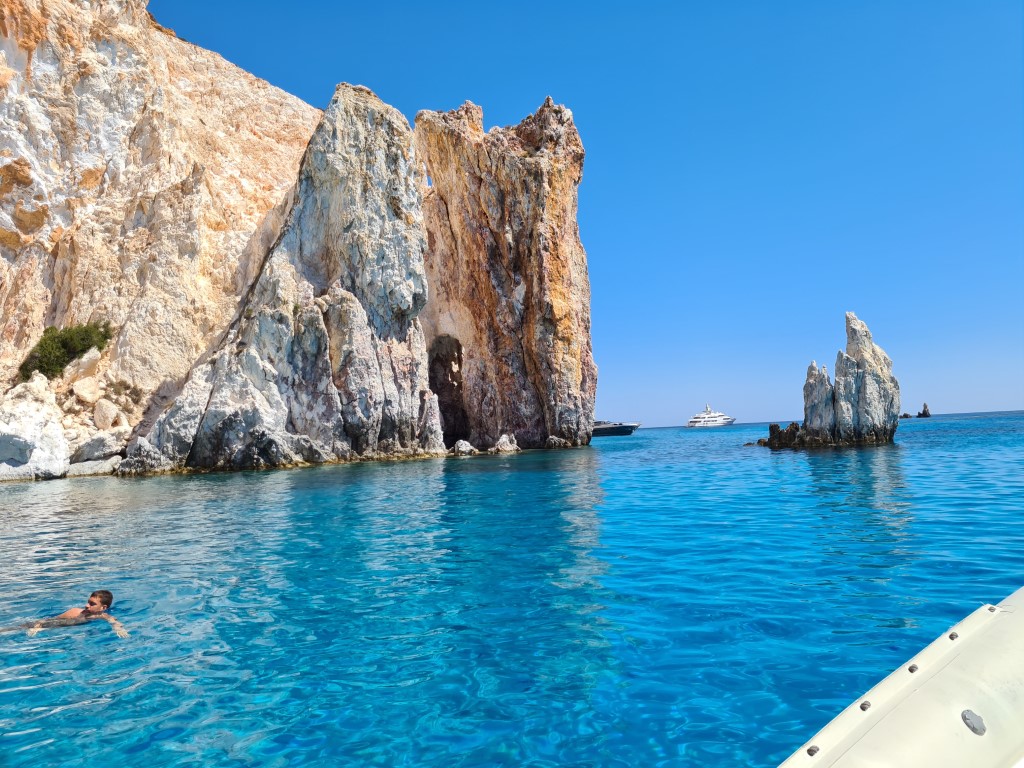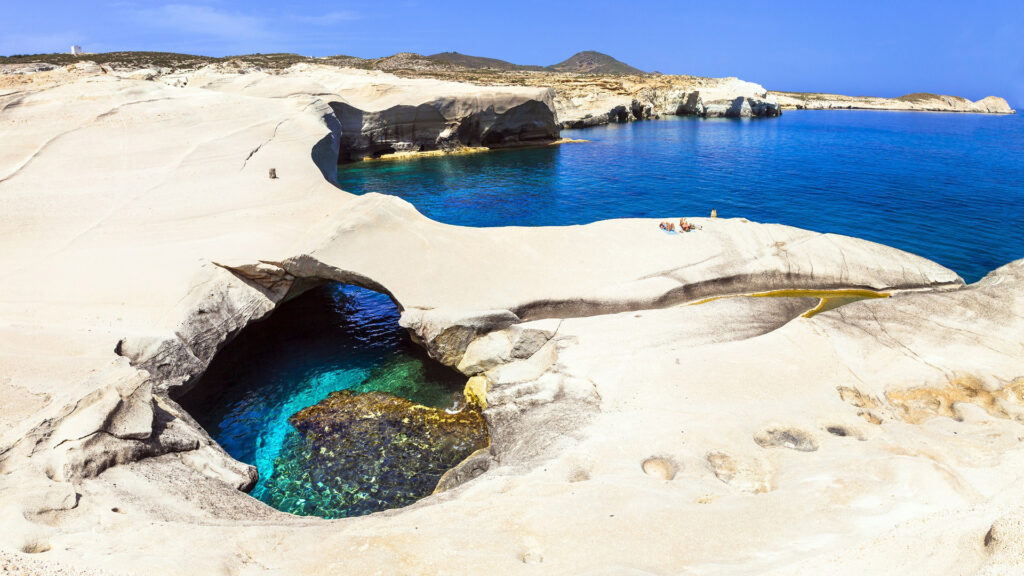 A La Mer – Sifnos Boat Rentals is a company located in the picturesque Sifnos island that provides boat rentals for everyone.
With a fleet of well-maintained and insured boats, we offer the perfect vessel for any level of experience and the opportunity to explore the Cycladic islands in style.
Boat Charters without a Captain in Greece
For those without a speedboat license or experience navigating the rough Aegean Sea, A La Mer offers small boats that anyone can operate with ease.
These boats are perfect for exploring the nearby beaches and coves of Sifnos or simply cruising around the island's coast.
Private Pleasure Boat Charters with a Speedboat License in Greece
For the more adventurous and experienced ones, at A La Mer, we offer bigger RIB-type speedboats that require a speedboat license.
These boats are perfect for exploring the neighboring Cycladic islands like Delos, Paros, Antiparos, Milos, Kimolos, and Poliegos, which offer stunning crystal-clear waters, hidden beaches, and breathtaking landscapes.
But if you prefer to sit back and relax, A La Mer offers private cruises with a captain who can take you on an unforgettable journey to the Cycladic islands.
You can enjoy the scenery, swim in the turquoise waters, and take in the beauty of Greece's natural wonders, all while sipping a cocktail or enjoying a delicious meal prepared by the crew.
And if you need to get somewhere quickly, A La Mer offers private island transfers by boat from Sifnos or Milos to other Cycladic islands or even Lavrio port in Athens which is about 20 minutes from Athens International Airport. This service is perfect for those who are short on time and want to reach their destination efficiently and comfortably.
Private RIB Boat Charter Greek Islands
When chartering a pleasure boat in Greece, it's important to remember that safety is always a top priority.
At A La Mer, we ensure that all our boats are well-maintained and 100% insured, giving you the peace of mind to enjoy your journey without worry.
In conclusion, whether you're seeking a peaceful cruise or an adrenaline-filled adventure, A La Mer – Sifnos Boat Rentals offers an array of options for pleasure boat charters with a captain (and without if you wish so and have a speedboat license).
Our fleet of well-maintained and insured boats, along with our knowledgeable crew, will provide you with an unforgettable experience on the turquoise waters of Greece.
Best Private Boat Charter Rentals in Greece
Pack your bags, grab your sunglasses, and get ready for the best private boat tours in Greece from Sifnos.
Book your Pleasure Boat Charter Online to the Below Greek Island Destinations (with a captain!)
For our Milos tours, check out our day trips from Milos – boat tours page information.