Renting a Boat in Greece with Captain – Skippered Cruises Greece
Skippered Cruises Greece: Thinking of renting a boat in Greece with captain and particularly from Sifnos Greek island (or Milos)?
Hello! My name is Theodore and I am your Greek boat skipper at A La Mer Sifnosboatrentals.com!
Everyone in Sifnos calls me Riris, -(my childhood nickname)-, and Sifnos has been my summer home my entire life.
Here is a guide for Sifnos island in Greece.
In some ways staying in Sifnos for 6 months, from April until the end of October, limits me from enjoying other beautiful spots in Greece and the rest of the world, but somehow I never get bored of the island and there are always new things to discover.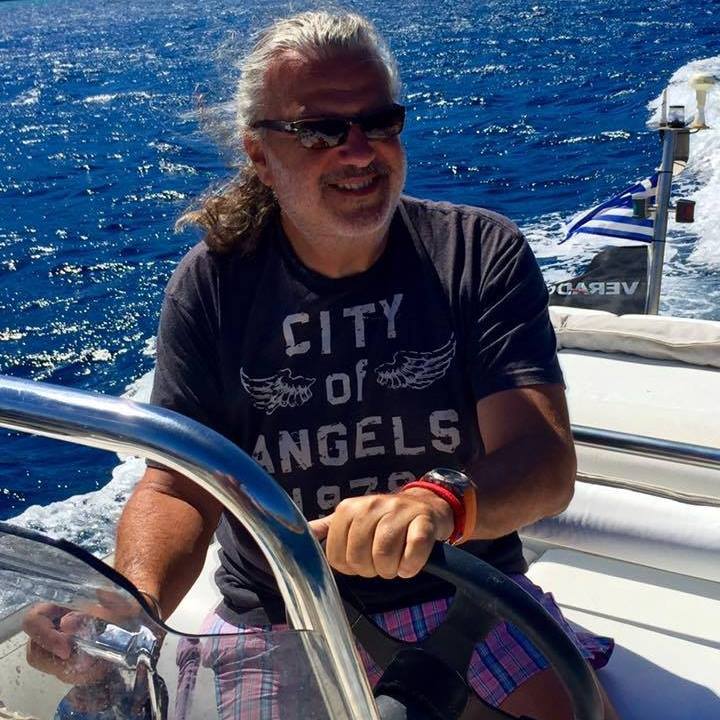 I grew up by the sea. My father hand-built a boat called "Frini" back in the 60s and used a small 2.5hp Seagull outboard to cruise around Sifnos island.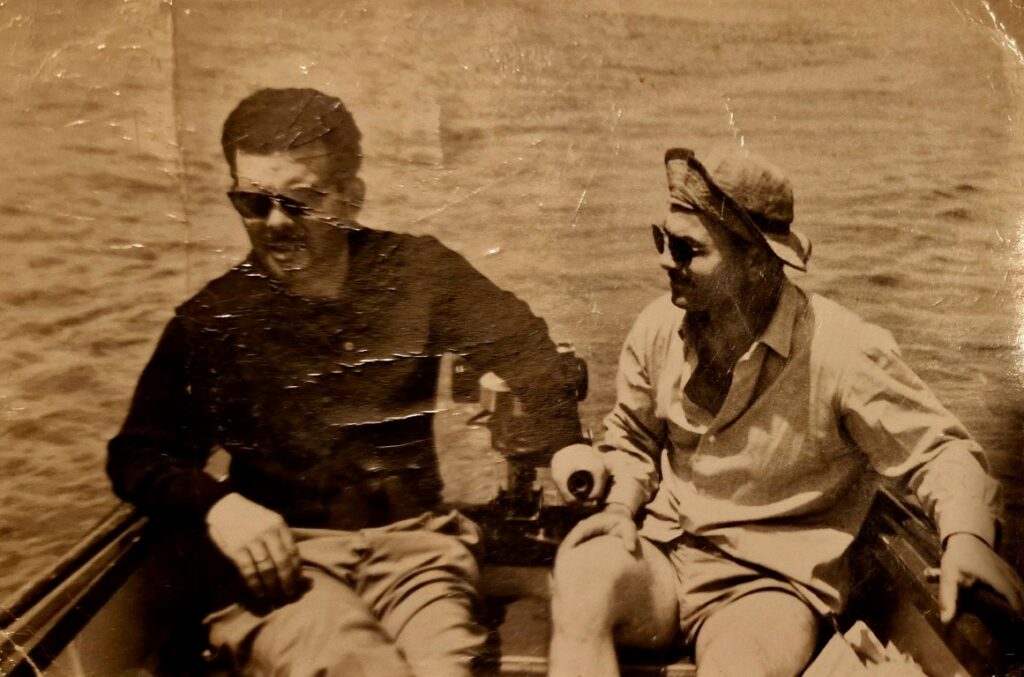 I studied computer science in Chicago USA where I also worked as a club DJ to support my studies, but however far I travelled I came back to my Sifnos every summer.
When I finally got my diploma and decided to move back to Greece in 1990, the first thing I got myself, was a small 4.3m Sillinger inflatable boat with a 28.5hp Yamaha outboard and started exploring the neighboring islands.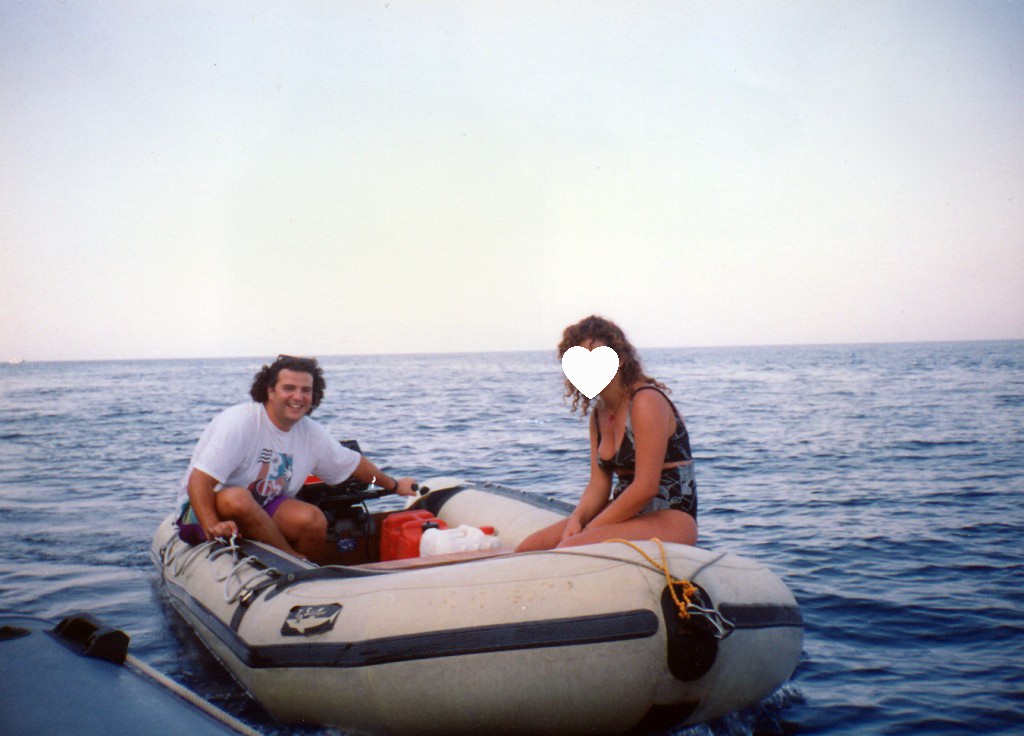 The sea was my first love, the second was music. In 1999 I created RadioActive in Sifnos, a radio station that transmits in the FM band at 91.30Mhz for all of the Cycladic islands and also streams online to thousands of listeners across the globe.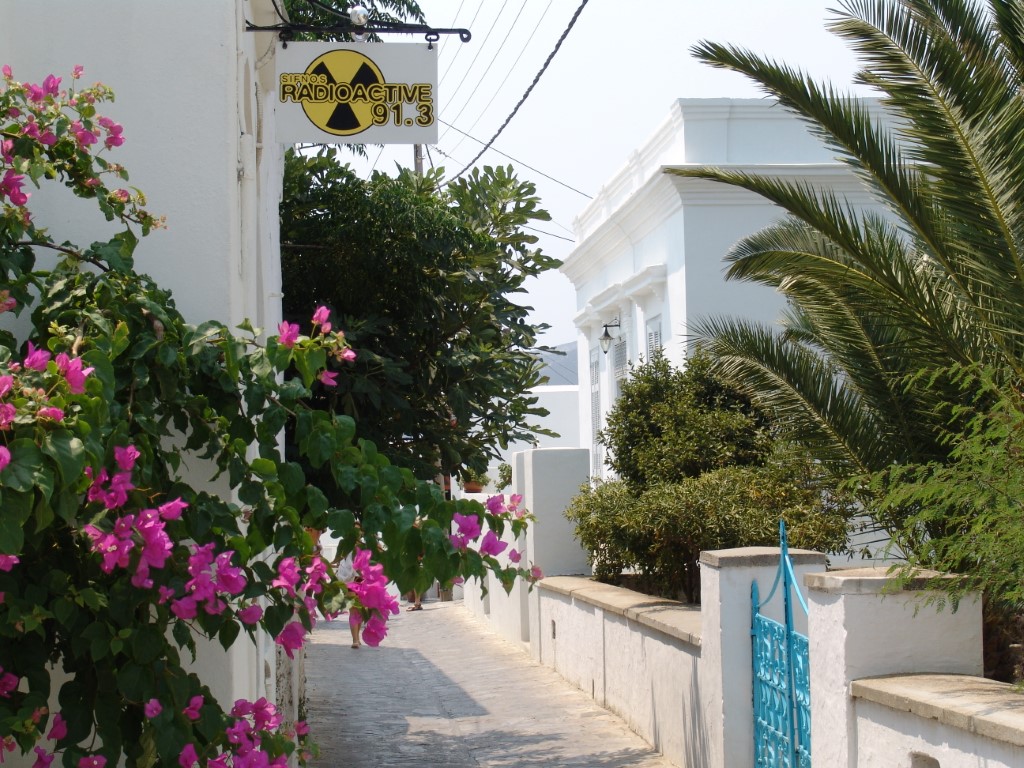 Renting a Boat with Captain/Skipper in Sifnos, and ANY Island in Greece
These journeys brought me to create A La Mer in 2016, in order to share my experiences with you. We can take you on unforgettable private cruises, or you can rent a boat from us, so you can be your own captain and explore the crystal waters of SIFNOS, MYKONOS, PAROS, MILOS, ANTIPAROS, KOUFONISSIA, POLIEGOS, KIMOLOS, FOLEGANDROS to name just a few! We know the best places to watch the sunset and the seaside taverns serving amazing traditional cuisine. We can take you to dramatic sea caves and beaches so secluded even the local goats have a hard time getting there!
I'm also a foodie, and throughout the years in my Cycladic island adventures, I got to know all the wonderful seaside food spots that serve exquisite Mediterranean cuisine on every island. After so many visits, we all know each other and have become good friends. Fast forward to today, lunch is a much-loved part of the A La Mer tours. We can take you to Medousa in Milos, where my friend Pericles makes the best octopus, or to Kyma in Kimolos for the best calamari risotto – because nothing brings people together like good food, especially in some of the most beautiful places in the world.