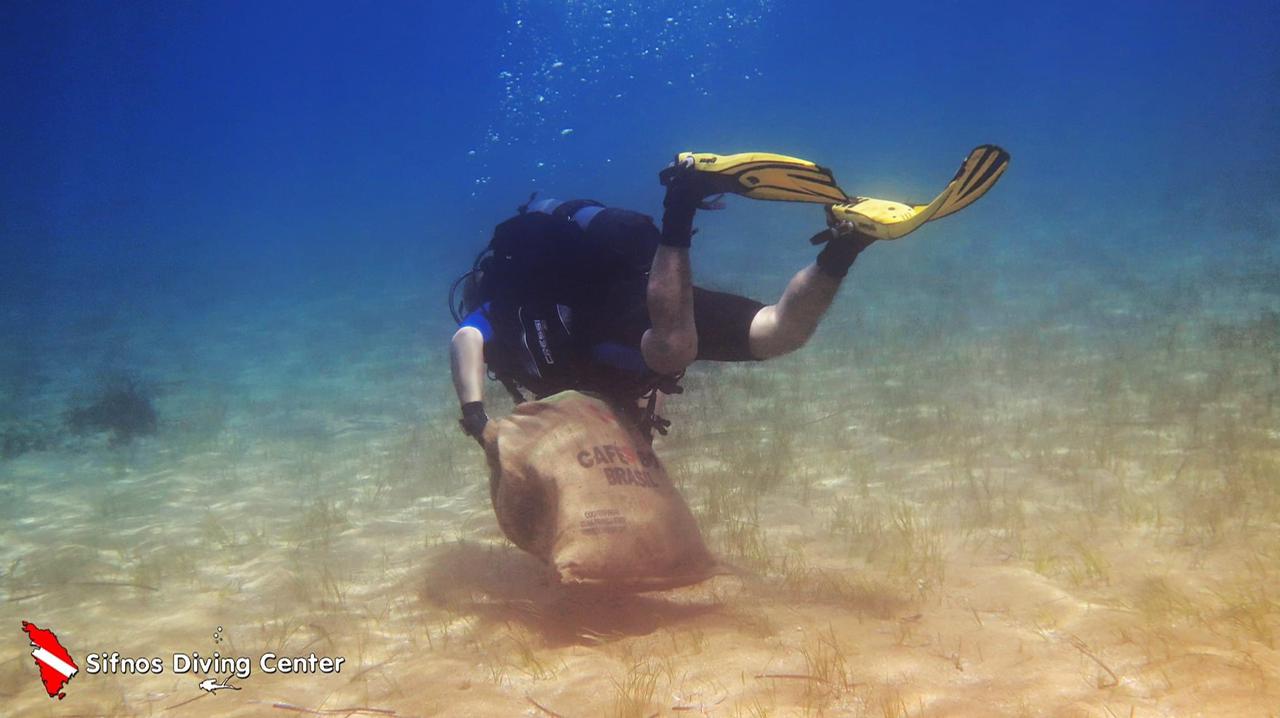 Welcome to my article about the Fykiada beach clean-up in Sifnos, the activity we engaged in with A La Mer – Sifnos Boat Rentals, back in 2017!
I am Riris Papatsarouchas. Here at A la Mer Sifnos Boat Rentals, we spend a lot of time in the natural environment – namely the seas and beaches of Sifnos. It is our nature, you see.
Because we love Sifnos, and want you to love it too, we partnered with Sifnos Diving Centre for beach cleanups.
Volunteer numbers surprised us, and people showed up virtually unprompted to help. There were those who dive clean beneath the surface of the water and others who attended to the beaches themselves.
Fykiada Beach Cleanup – 2017
The photos here are from Fykiada, on the south western part of Sifnos. It's an amazing place from which you can see the sunset.
This also means it's completely open to the south wind.
This is one of the hardest beaches to access on the island; a long trek on foot and impossible by car or rubbish truck.
We Arrived to Fykiada Beach by Boat from A La Mer in Sifnos
Boats, however, make life easier!
The beach cleanup is key for aesthetics but much more importantly it prevents plastic and other waste from moving out into the deep water where it sinks.
The rubbish removal improves the sea and coastal ecosystem, ensuring it doesn't disrupt the life of plants and animals we are so fond of. 
We can't stress it enough – there is no planet B!
Next Beach Cleanup – 2023
Next beach cleanup in Sifnos, is coming up this summer 2023… Stay tuned!